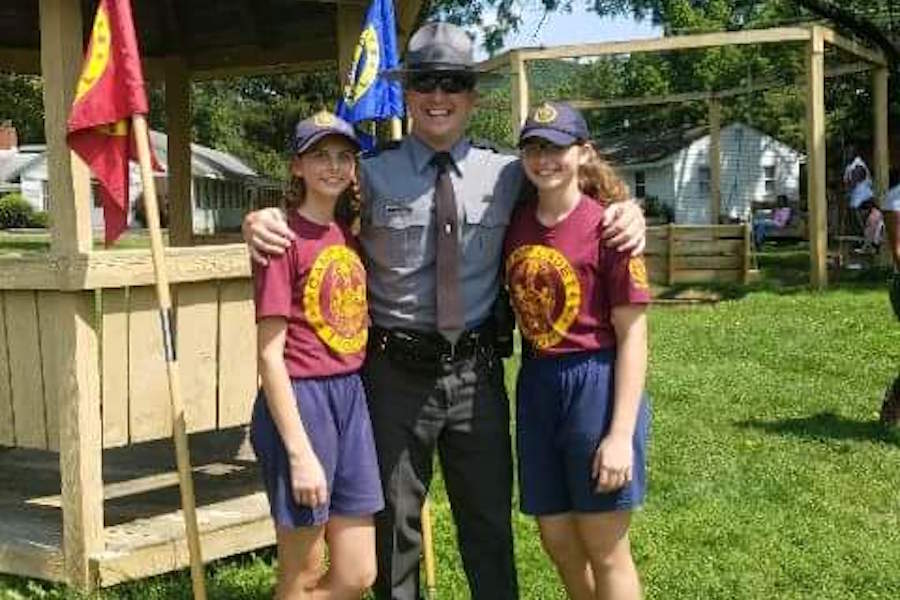 Camp Cadet: Advancing Ranks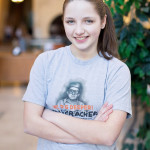 By Sara Dimmick
DOUGLASSVILLE–Camp Cadet is a week-long program staffed by Pennsylvania State Police Troopers, municipal officers, personnel from many branches of the Armed Forces, and other volunteers. Troop L of the camp is located at Camp Manatawny in Douglassville, Berks County. It is open to boys and girls from the ages of 12 through 15 who reside in Berks, Lebanon, or Schuylkill counties. The cost is $100, but it's well worth it. The main purpose of the camp is to help with self discipline, self respect, and self esteem.
Being a Cadet in Troop L
In August of 2016, I attended Camp Cadet for the first time as part of Troop L. Every day we woke up to the sounds of loud trumpets playing through speakers, and the junior counselors banging on our doors. We made our beds, got our toothbrush and toothpaste, and ran to the bathrooms. We had exactly five minutes to get ready for physical training (PT) before lining up in formation in the center field.
The night before, we slept in the clothes we were going to wear for PT. When we were in formation, we would stretch and exercise. When the senior counselors directed us, we would fall out, which means to start running. Every morning, cadets run a mile together, and every afternoon we would run an extra mile to help prepare us for the 5k on our last day of camp.
After physical training, we would run to our cabins, get our uniforms, and run down to the showers. Each person had one minute to quickly shower. Then we would run back to our cabins, fix all our supplies to get ready for inspection later that night. After about 15 minutes, everyone would get into formation again. Once every group was in formation, we would fall out line by line and march into the dining hall for breakfast.
After breakfast, we would get ready for whatever presentation was going on that day. Throughout the week, we learned about the use of police radar, fingerprinting, forensic photography, drug prevention, SCUBA & rescue operations, and juvenile law. Also, the bomb squad, Federal Bureau of Investigations, Drug Enforcement Agency, Immigration and Naturalization Service, Secret Service, Berks County Correctional Officers, and many more came to talk to us.
When the presentation was over, we would do team activities with our group. We became closer as friends, and learned more about each other. After about an hour of that, we would get back in formation and prepare for lunch.
Afterwards, we did activities like swimming, horseback riding, or the shooting range. Then we would get back into formation on the field and practice marching for quite a while. It was pretty tiring, honestly. Then it was time for dinner and fun, after the chores of course. Chores ranged from cleaning bathrooms or the pool to walking around the whole field cleaning up trash. Then, the fun started!
This time was my favorite part of being a cadet because we got to play kickball or volleyball. It was always enjoyable to have some fun at the end of every exhausting day. Before we went back into our cabins and to take our showers and get ready for our cabin inspection, we got a snack. And finally, we went to sleep. This schedule repeated through the week, except on the last day when we ran our 5k and prepared for the graduation ceremony.
Being a cadet was a great experience. I learned many different lessons and skills, and made some great friends. To this day, I talk to some of them. The camp teaches respect and teamwork. The only negative is you can't take any electronics, like phones or tablets, but you don't even think of them when you're always doing something. It was truly an amazing experience and I recommend it to everyone who meets the requirements.
Becoming a Junior Counselor
This summer I went back to Camp Cadet as a junior counselor. The senior staff and counselors arrived a day early to get situated, clean up the camp, and prepare everything for the cadets. Counselors have many more privileges than cadets. We were allowed to bring our phones, and have radios and watches, fans for our cabins, and many other things. We also didn't have inspections like the cadets.
Throughout the week, we had to guide the cadets and help them in the most proper way. We still had to do things like drill or physical training in the mornings, and unless you had fire watch or kitchen duty, you got to miss the run in the morning. Fire watch is where you stay up a little while after lights out and patrol the area. Kitchen duty is where you get up earlier and help to prepare for meals. One of the senior counselors makes these assignments. This year, I got kitchen duty and was able to skip the run for two days.
As a junior counselor, it was actually very fun. We had nap times while the cadets were sitting through presentations, and we played volleyball and football games at the end of the week against each other and the senior counselors. We also went night swimming some nights after the cadets went to sleep.
Advancing from a cadet to a junior counselor came with so many more privileges and fun times. It was a good choice that I made. I plan on going back for four more years since I can go up until I'm 18.
Whatever your rank, Camp Cadet is a tough but great experience, which I recommend. It is one week out of your summer, and I guarantee you won't regret it!
For More Info on Camp Cadet Troop L
Top photo, from left to right: Maiya Lopez, Trooper Brownbag, and Coal Cracker reporter Sara Dimmick at Camp Cadet. Contributed photo.