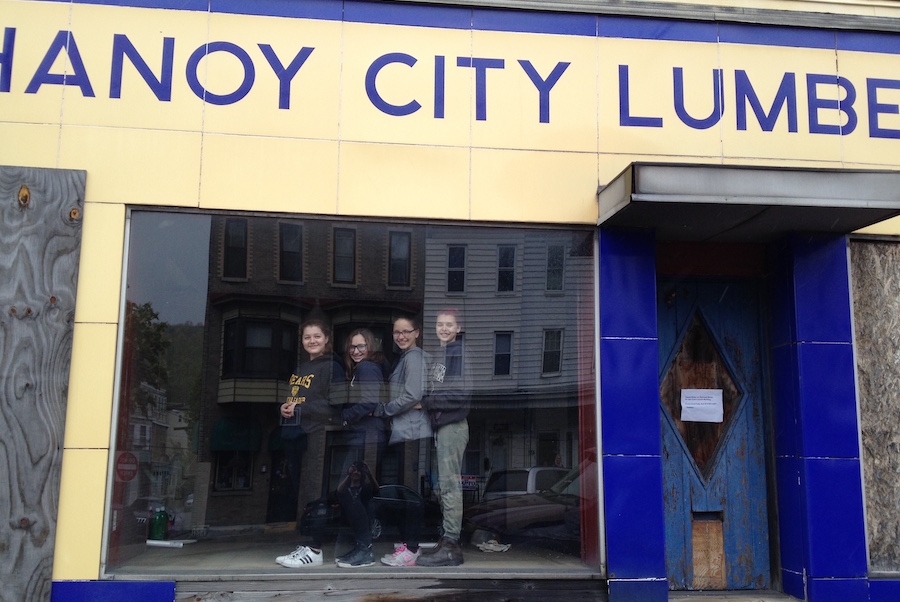 Cleaning Up at the Lumber Company
Coal Cracker staff members have been cleaning up our new headquarters at the former Mahanoy City Lumber and Supply Company on West Centre Street in the borough.
Pictured, above, from left to right, after removing a tarp from the front window are Emma Shaller, Kassidy Ravina, Sara Dimmick, and Joei Shaller.
Later in the day, Kassidy, Joei and Emma, pictured at right, posed by the results of their efforts. More clean-up days are planned throughout the summer.
The Coal Cracker staff also gathered at our headquarters recently for an editorial meeting.
Please help us to continue our work!
THANK YOU!