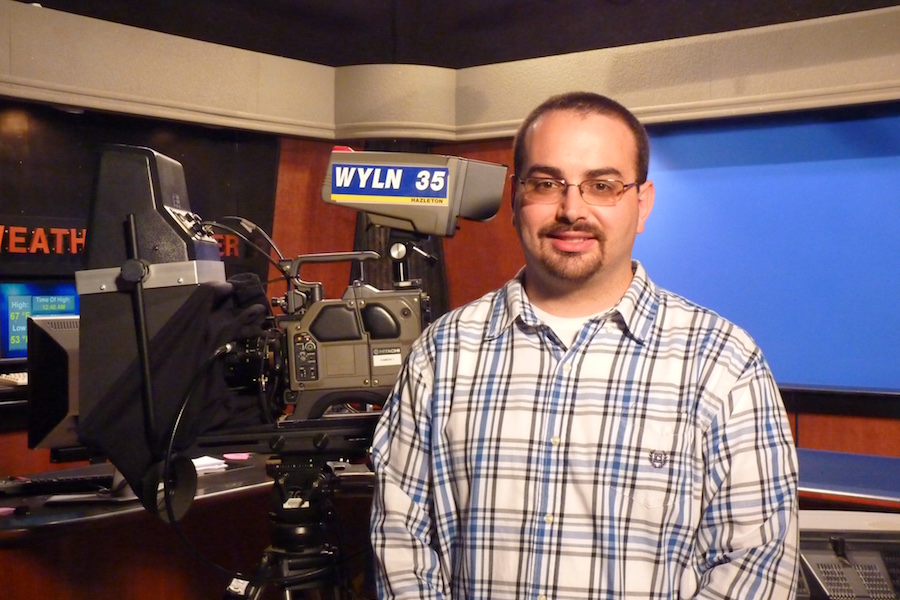 Gary Perna Journalist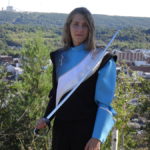 By David Lindenmuth
HAZLETON–For as long as he can remember, 2010 Mahanoy Area graduate Gary Perna has wanted to be a news reporter.
"I grew up watching Nolan Johannes every night on WNEP and always wanted his job," Perna said.
In 2012, Perna earned an Associate's Degree in Broadcast Journalism from Luzerne County Community College, Nanticoke, and in October of 2012 he was hired as the night reporter at WYLN-TV 35, Hazleton. Five years later, Perna became the station's news director, in January 2017.
Hard Work Pays Off
"For nine months prior to becoming news director, I worked in sales and marketing," Perna said. "So, I already had an understanding of how everything worked in the building, not only in the news department, but how sales worked, how marketing worked, how production worked."
According to Perna, his experience in each department are key reasons why the Gans family, WYLN's owners, felt that it was a perfect fit for him to become news director.
Part of Perna's responsibilities are to make sure WYLN is proactive in news, while maintaining a strong local focus.
"We did look at how we were covering news. We got a little bit more on the edge, to bring more localized stories. We did a lot more with finding that local breaking news, instead of worrying so much about what's going on in other places," Perna said. "We really homed in on anything from Tamaqua to Wilkes-Barre, from Berwick to Weatherly, trying to give our viewers information first and as fast as we can every day."
Today's Journalism
Perna said social media now plays a big role in how news is released. "Years ago, when I first got into news, there wasn't a whole lot of social media news presence. Now, everything revolves around getting information out on Twitter and Facebook and getting it out as fast as you can," Perna said. "Where you used to be able to wait until 5:30, now you have to get it out when you know it."
Perna has also initiated a segment is called Community and You. He says it is "a way for us to get important information out there that might not be a top story or news headline."
Moving forward, Perna looks to build on the current format, reintroducing a weekly sports segment, exploring the human-interest side of local sports and spotlight all of the good coming out of local schools.
In May, WYLN acquired a mobile newsroom-style live truck, which they plan to use to broadcast from community events throughout the summer.  "We'll be able to do more live on-location content than ever before," Perna said.
Grateful for Guidance
Perna credits much of his success to the experiences he had while attending Mahanoy Area, and the encouragement from his teachers.
"I always love to go back and do stories at Mahanoy Area. A lot of teachers that were there when I was there have now retired, but really have helped me get to where I am. I did the yearbook, I did the newspaper, I did the morning announcements, I did all that." Perna said. "I think it really pushed me. A lot of teachers were there who believed in me, who pushed me to keep doing what I wanted to do and to follow my dreams, so, without those five or six who I was really close to, I probably wouldn't be sitting here (in the WYLN Newsroom) today. I'm always grateful for them, and every time I get to see them, I say thank you."
Perna also has advice for the public, to learn more about their communities and become active members and volunteers. "I encourage people to watch local television. You would be surprised at what you could learn about your community. Don't just read it on Facebook and Twitter. Watch local shows. They're your neighbors and friends."
Adds Perna, "Know where you live and grow up, learn about it, because it's really interesting where we come from."
WYLN-TV 35 can be seen on Service Electric Hazleton/Mahanoy City/Shenandoah Channel 7 or over the air on Channel 35.1.