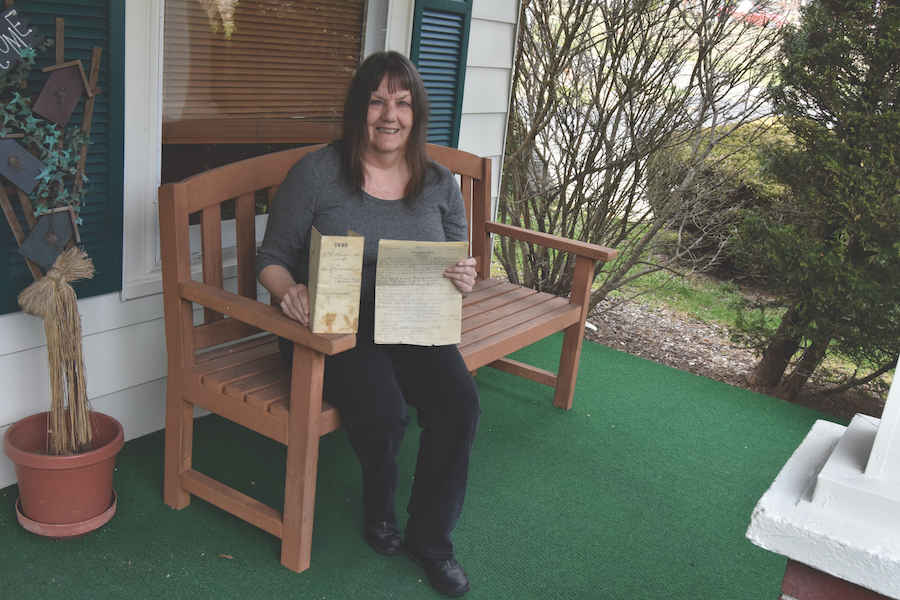 Edie's Grier City History Lesson
Know Your Neighbors
By Serena Bennett
Edith "Edie" Messerschmidt, a local knowledgeable Grier City resident, has lived in Grier City since 1973 when she married her late husband, William Messerschmidt, whom she met at the White Birch Golf Course, in Barnesville.
Coal Cracker talked to Edie about her knowledge of Grier City's history. Edie says she "married into the information" and while a lot comes from experience and memory, Edie also found a collection of original documents in the altar of the local Sunday school.
Grier City Sunday School
According to documents, John Messerschmidt, an ancestor of Edie's, held a meeting on the porch of the Messerschmidt home on February 28, 1885 for the purpose of organizing the Grier City Union Sabbath School. The school was nondenominational, and was used more as a community center. There were many activities for the youth of the area held at the school in addition to services, although there was never one established minister for the school.
Later, the building became a fire company. According to the documents, the building was put on logs and rolled into its current place. The land for the school was sold at $500 for 20 acres. In today's money, according to the Consumer Price Index Statistics from Historical Statistics of the United States, that would be approximately $13,303.
The Infamous Hockey Sticks
Edie says there have been some strange occurrences in Grier City, such as in 1974, when a tractor trailer full of hockey sticks crashed on the Horseshoe Curve, and the people of Grier City collected the sticks. "Everybody in Grier City had hockey sticks," says Edie. EDITOR's NOTE: when reporter Serena Bennett's family moved into their house in Grier City, they found two hockey sticks in the basement from that very incident.
Although much of Grier City's history has been forgotten, it's interesting to see these pieces of information that have survived. "It's a nice, quiet area," says Edie. "Very close knit. It's a little different now."
Edie has lived her whole life in the area. She was born in Hazelton, and attended school at both a one room school house and Mahanoy Area for 7th and 8th grades.
In her past, Edie taught at Hazelton Area School District as a reading specialist until 1996, when she retired early. Her husband, William, was an active member of the Sunday school and local community. He served for many years as superintendent and treasurer of the Grier City Union Sunday School. William passed away in May of 2011 after a five-year battle with cancer.