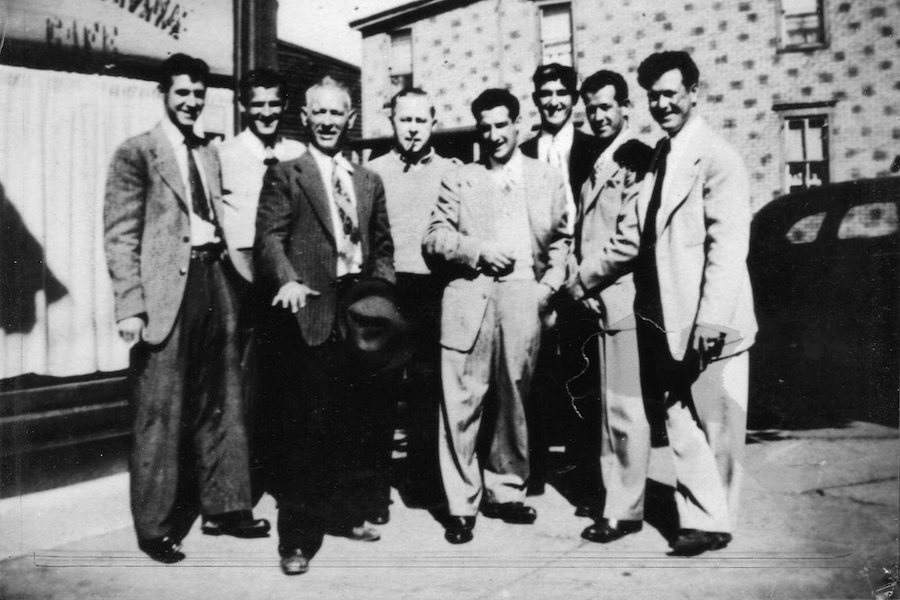 Siblings in Arms
Share Your Family Photos
By Myla Wall
COAL REGION–There were many local families with multiple siblings who fought during World War II. The Oncidi family, from Mahanoy City, had eight boys in the war at the same time.
The patriarch of the family, Giuseppe, was an Italian immigrant who fiercely loved this country, according to his relative JoAnne Oncidi Horton. "Giuseppe wanted to join the service, but was too old at the time so he instead sold war bonds," she said. "He received a letter from Henry Stimson, the Secretary of War, thanking him for the sacrifices his family made for the war effort."
In honor of Veterans Day on November 11, Coal Cracker invites our readers to share their family photos of local servicemen and women, past and present, on our Facebook page.
Top photo courtesy JoAnne Oncidi Horton. Pictured, from left to right, are: Oscar, Albert and Giuseppe Oncidi; Pete Steif, a local shoe repairman; and Alfred, Joseph, Ferdinand and Paul Oncidi. Missing are William and Henry Oncidi.