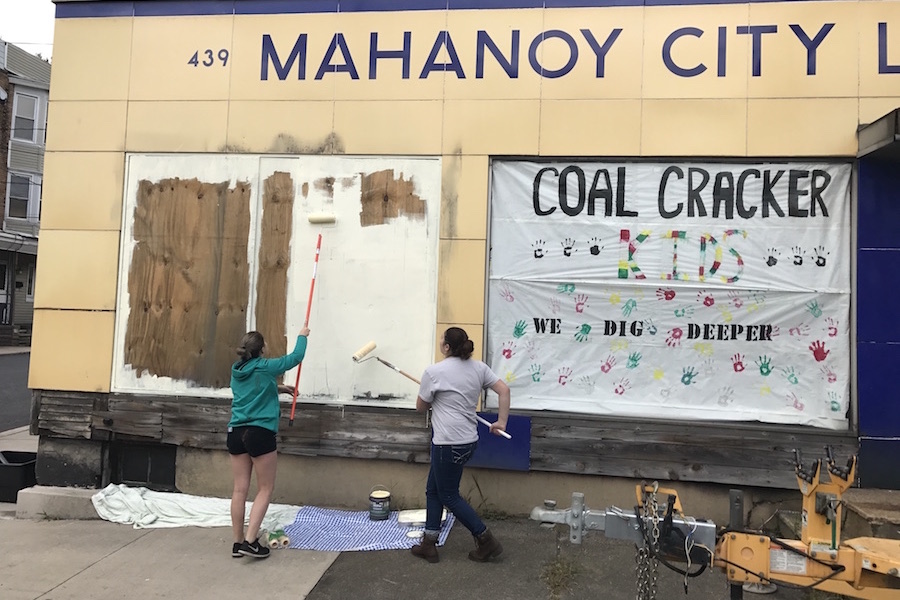 Volunteers Make a Visible Difference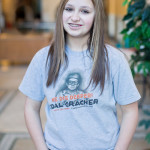 Kassidy Ravina contributed to this article

MAHANOY CITY—Coal Cracker Kids' new headquarters received a fresh coat of exterior paint in early September thanks to the hard work of many volunteers and a Fresh Paint Days grant from Keep Pennsylvania Beautiful.
The grant provided 20 gallons of Behr Paint and a $50 gift card to Home Depot. Generous donors contributed additional resources such as refreshments, supplies, and funding to amplify the project's impact. Senator David Argall (R-29) and Representative Neal Goodman (D-123) wrote letters of support for Coal Cracker Kids' grant application.
Throughout the weekend of September 9th and 10th, Coal Cracker reporters and board of directors worked side-by-side with community members to scrape, paint, clean, and weed whack at the former Mahanoy City Lumber and Supply Company, at 435 West Centre Street. The project spanned along West Centre, North B and West Railroad streets, encompassing a variety of wood, metal and concrete surfaces.
The colors of blue, orange and yellow were selected to match the current exterior of the Lumber Company and to reflect the newspaper's palette, which evokes the colors of coal when it is burning. A light brown shade was selected for the window coverings on B Street.
The building's front cornice is now much brighter, and better protected from the weather, thanks to a 35-foot lift rented through Ark Rentals in Orwigsburg, and the elbow grease of volunteer Dave Dolbin. "We are all Coal Crackers," said Dolbin. "I did it to help the kids so they have somewhere to go."
Marissa Lindenmuth, a freshman at Mahanoy Area, participated in Fresh Paint Days because she wanted "to help refurbish the building." Her service then inspired her to join the Coal Cracker news staff.
A neighbor to Coal Cracker Kids, Thom Maziekas, who is also President of the Mahanoy City Borough Council, said the project is fantastic. "I wish more people would get involved. It improves the neighborhood and I'm glad to see the next generation taking interest."
Leading up to the event, Mother Earth Recycling and Kern Contracting contributed time and skills to prepare the building for its spruce up. Borough workers posted No Parking signs to help keep the area clear for use of the lift; they later disposed of debris.
"This is a great project for many reasons," said Coal Cracker Kids Treasurer Jim Rhoades, Jr. "We're fighting property blight, improving the neighborhood, and hoping the energy behind the kids' efforts is contagious throughout the whole town."
Board Member Peg Grigalonis agrees. "It's helping our children to hone their skills while improving their lives and the community."
Here are some photos of our volunteers at work.