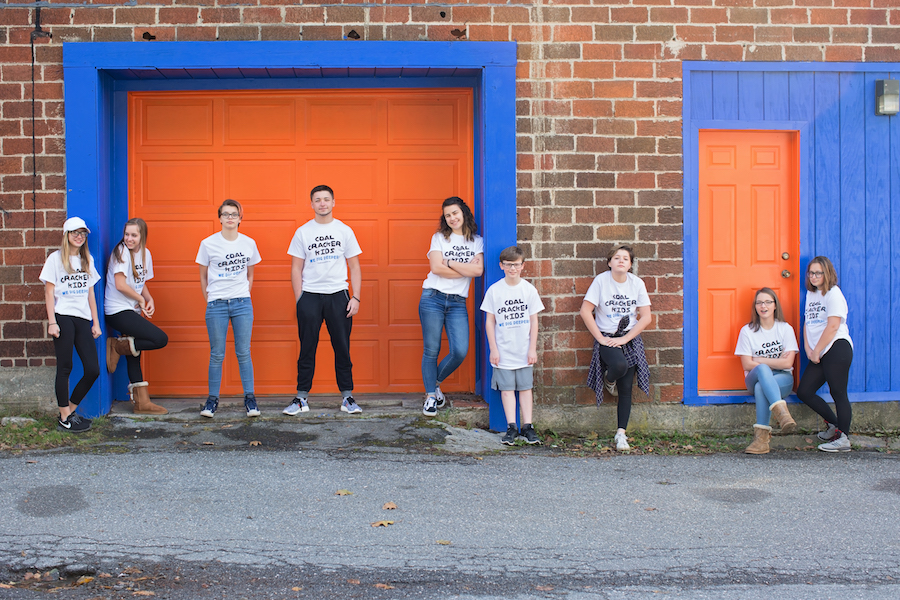 Five Years in Print
Marking a Milestone
By Serena Bennett, Editor
I have been a reporter for Coal Cracker since its beginning in 2014, and I have watched it grow exponentially ever since — 2018 will be our fifth year in print.
While our editorial team used to meet at the Mahanoy City Public Library, we have since acquired our own building, the former Mahanoy City Lumber and Supply Company, which we are in the process of cleaning up and making our own.
We're Growing
We have also expanded from a small group of participants to an actual 501(c)(3) non-profit organization called Coal Cracker Kids. These achievements have not only benefited today's Coal Cracker staff, but will benefit all of our future young writers and photographers.
Coal Cracker has helped me to improve my writing ability and to see things from a new point of view. I'm sure my English teachers appreciate that! I have gained editorial experience that I would not have in a regular school setting, as well as knowledge about our community and its history.
Coal Cracker has not only assisted me in my studies at Mahanoy Area High School, but will also help me when I'm writing college application letters and thesis papers. Best of all, I get to apply my newly refined skills and knowledge to a newspaper that people both in and outside of our small area read and enjoy.
Through Coal Cracker, I have met a wide array of people, whether they be new members of our staff or someone I'm interviewing for an article.
Thank You
All of us at Coal Cracker Kids thank you for helping us to make these achievements possible. We hope you enjoy this look back at some highlights of our first four years in print.
We look forward to serving you in the new year!
And, if you feel inspired by our work, please consider making a donation to help us print our paper, fix up our building, maintain our website, and continue to grow. Tax-deductible gifts of any amount are welcome, and much needed!
Thank you for supporting Coal Cracker in all its aspects!
Read on!