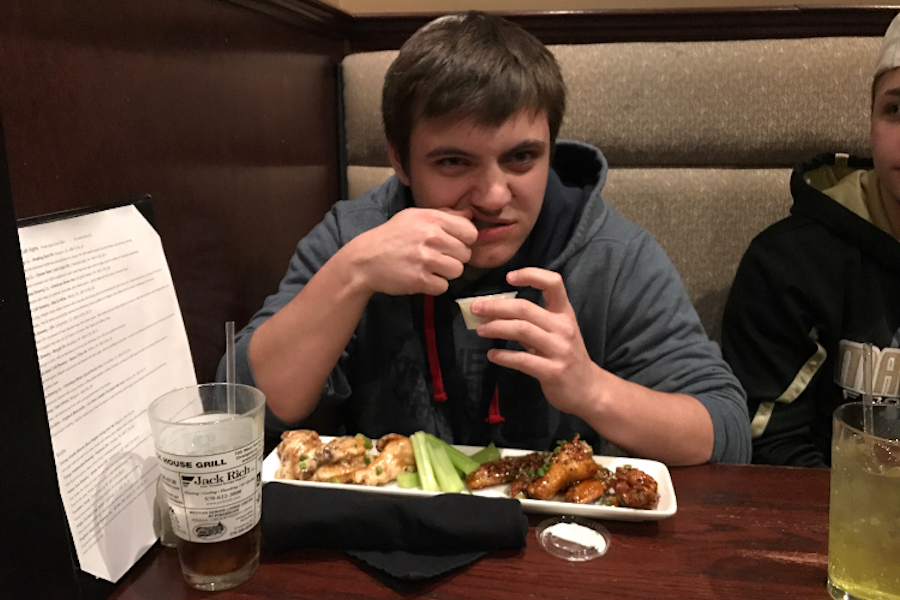 Jawn Squad – The Brick House Grill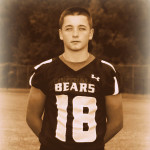 By Nick Cavenas
I went to The Brickhouse Grill with my buddies Jordan Hannon, Justin Letcavage, and Jacob Witiszin (the self-proclaimed food expert pictured above). Overall, we all enjoyed this restaurant. Great hospitality, environment, and most importantly they make great food!
Brick House has a wide selection, whether you enjoy a classy steak or the classic burger, they have it all. Cost wise, it really depends on what you order. The burgers range from $10 to $15, whereas the steaks can be in the range of $20 to $30.
Jordan, Jacob, and I all decided we would start with an appetizer of a dozen wings, half Asian glaze and half Cajun ranch. Both were good, but the Asian glaze really stood out. It had a distinct taste, not too spicy, not too sweet. It was the perfect mix.
When it came to our main courses we all decided on the Tumbleweed Burger, which consists of applewood bacon, caramelized onions, chipotle mayonnaise, barbeque, crispy onions, and cheddar cheese all served over a 100% angus steak burger with a side of steak fries. The burger was phenomenal; we all agreed on that.
I would recommend Brick House to anyone. It was well worth the drive.
Photos courtesy Nick Cavenas.