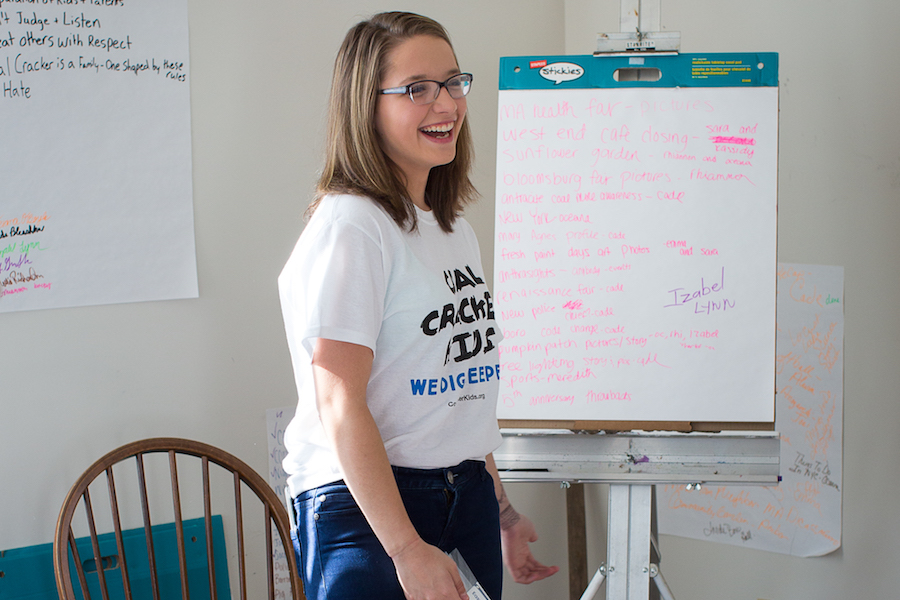 Photo Contest Winner
A Closer Look Reveals Wonder
Coal Cracker reporter Sara Dimmick, pictured above, won the Fresh Paint Days photo contest held in September when Coal Cracker Kids painted the Mahanoy City Lumber & Supply Company building. Sara's prize was an Easy Macro lens for her smartphone, compliments of SandyLongPhotos.
During the contest, reporters used skills learned during a January 2016 smartphone photo workshop — such as composition, light, texture, color and unusual perspectives — to take photos in and around the Lumber Company.
"I asked Coal Cracker reporters to be on the lookout for good photos of the volunteers at work and the activities that took place during Fresh Paint Days, but we also encouraged the photographers to aim for interesting angles," said sponsoring photographer Sandy Long. "I chose the macro zoom lens as the prize to give the winner a chance to take a closer look at their world and its many wonders. Photography is a great tool for exploring life, and Coal Cracker Kids are developing an eye for strong images."
We hope you enjoy some of the terrific images submitted to the contest.